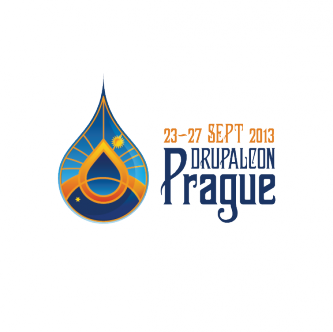 This years European Drupalcon will be held in the Czech Republic city of Prague and tickets are still available. This is the largest gathering of Drupal developers, site builders, project managers and users in Europe and it is always run exceptionally well by the Drupal Association.
Looking through the speakers I can see names such as Dries Buytaert, Sebastian Bergmann, and Alex Pott, as well as over 150 other speakers presenting over 100 unique sessions. This doesn't include the BOFs (Birds of a Feather sessions), sprints and informal chatting that accompanies the main conference tracks. Last years European DrupalCon in Munich was an amazing event and was attended by 1800 people. The sessions last year were all really good and I got to meet and chat to a wide array of people who work on Drupal every day.
Unfortunately, I'm not going to be going along this year, but two people from my company (Access) are going along to represent the business. I will be looking forward to stories and Drupal knowledge on their return. If you bump into them then be sure to say hello.
Tickets for the event are still available and will cost €525. If you are thinking of going along then get them quick as they will increase to €575 on Saturday 21st (this weekend). This cost includes 4 days of full conference activities, as well as food and drink for all attendees during the day. There will also be a variety of party venues each night, although you'll probably have to buy your own drinks.
If you are going then my biggest piece of advice is to look at the DrupalCon Prague website and figure out what you want to go to. There is so much going on that you'll probably need to make some tough calls about which session to go to and which session to miss. Also, don't forget to take along some business cards as you will meet a lot of people and handing out business cards is a good way for people to be reminded of you when they get home.